Investing in the right appliance for your business ranges from purchasing the machinery you require to installing it for safe, efficient, and reliable operation. Imagine having to procure yet another piece of equipment only a few months later because it was installed poorly. Luckily, when you hire Airplus Refrigeration Inc., we provide professional refrigeration maintenance services within LA to ensure the smooth sailing of your business.
The right refrigeration service will double-check and secure your appliance, ensuring you do not have to go through any hassle. For hospitals, especially, it is crucial to rely on a service that understands the importance of an optimum functioning machine to preserve medicines, tests, and other supplies and stores. Let's explore a few tips to help you hire the right refrigeration company for your business needs.
How to Hire the Right Commercial Refrigeration Company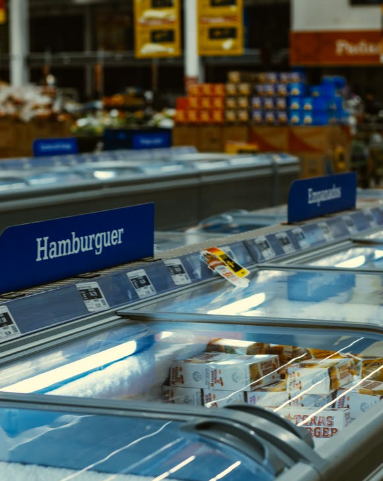 1. Save time, save money
Professional intervention can help identify the problem before it gets out of hand. A mishap due to a faulty refrigerator can cause hundreds of thousands of dollars in property damage to an organization. Hence, it is best to ensure that all machinery works as efficiently as possible to enhance productivity and reduce unforeseen losses.
It is also to ensure that you are using EPA-accredited equipment to reduce the carbon footprint and other similar harmful effects on the environment. Read all about sustainable practices when it comes to refrigerants here.
2. Dependability
A professional refrigeration service will give you the peace of mind to efficiently run your business. You are sure to receive an excellent response through a factory-authorized service agent without the stress of facing the problem all by yourself.
A qualified repair technician will be up-to-date with the news tech trends in the market and will also take you along with how to identify minor errors yourself. Here are some additional ways to gauge quality refrigerator repair service.
3. Conduct your research
The best way to make the right decision is to find out what, or rather who is trending in the market. Who are your competitors hiring? What are businesses similar to yours choosing?
Despite the evolution of the digital world, word-of-mouth marketing is still one of the most effective ways to get the word out. Find out all about our refrigeration services before you make your final decision.
Reach out to us today!
With so many crucial stages of a business that require close attention, the smooth running of your appliances should not be on the list. If you are seeking a professional refrigeration company for your business, contact us and let the professionals take care of your worries. We provide starting from commercial refrigeration and freezer repair services to residential wine cellar and air conditioning services in LA. Explore our whole range and choose the right company for your business.