Refrigeration Energy Saving Maintenance
Energy Saving Scheduled
Maintenance Agreements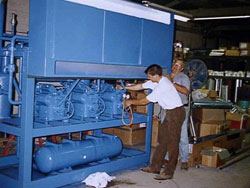 A maintenance agreement is our personal accord with the owner of the equipment. This agreement allows us to inspect, clean, circumvent and repair all impediments before they become major problems. Our refrigeration service agreements follow a detail orientated procedure allowing us to increase the efficiency of your equipment while discovering any system difficulties that you may be experiencing.
There's a lot at stake with your HVAC and refrigeration systems. It takes a lot to keep your HVACR systems functioning efficiently, such as immediate repairs, energy, operational costs, etc. However, through regular HVACR maintenance programs, you can cut down on these costs.
At Airplus Refrigeration, Inc., we are dedicated to enhancing your comfort while lowering your company's energy and operational costs. We helpour customers 'go green' by lowering the energy consumption and emission of their HVACR systems.
Although our company offers emergency services, we make every effort to ensure our customers never need them. We assist you in identifying and avoiding problems through our expert maintenance program. Our maintenance program entails a thorough checkof your appliances, trackingcompetence, replacing broken equipment, and evaluating if the systems need retrofit maintenance.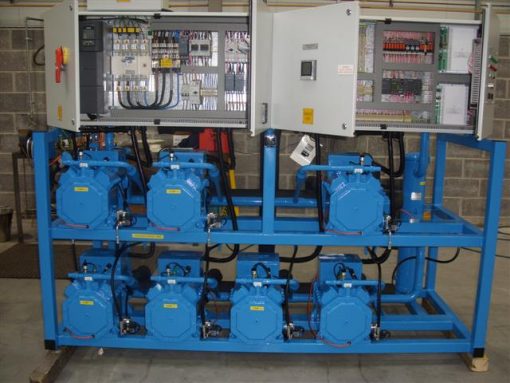 By simply maintaining your HVACR system and reducing your energy consumption, our scheduled maintenance solutions help fund themselves. In fact, we have found that every $1 our customers spend in maintenance can spare them as much as $3 in repair costs.
Product independent and service driven, we are dedicated to reducing your HVAC & Refrigeration system's operating costs and improving your energy efficiency through regular HVACR maintenance.
While we offer Emergency Services, we do our best to make sure you never need to utilize them. Through our Proactive Maintenance Programs, we help you identify and avoid problems. With quality maintenance we can track efficiency, replace damaged equipment, and determine when systems can no longer meet usage requirements and need retrofitting.
What are the benefits of a maintenance agreement?
The benefits of a maintenance agreement include:
Airplus Refrigeration, Inc. also provides repair services for the following brands of commercial refrigeration manufacturer's: