Refrigeration Preventive Maintenance
Scheduled Maintenance
Agreement
Airplus Refrigeration, Inc. offers a variety of high quality, cost effective scheduled maintenance programs to meet your desired level of coverage. Customers who take advantage of our service will experience less equipment failures than customers without a scheduled maintenance program! Customers that choose our Scheduled Maintenance programs will receive discounted labor.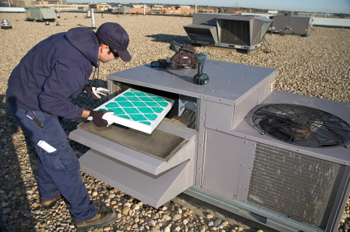 Benefits of having a Scheduled Maintenance Agreement: 24 hours a day, 7 days a week, 365 days a year.
Airplus Refrigeration, Inc. has the ability and staff to help you diagnose any emergency situation you may have. Providing service for thousands of commercial facilities each year Airplus Refrigeration, Inc. has been a leader in providing the best possible service to our customers.
Scheduled maintenance agreement:
We'll Do Scheduled Maintenance to Avoid Future Emergencies
Airplus Refrigeration, Inc. encourages regular maintenance for your refrigeration system to prevent equipment breakdowns and malfunctions and to extend the life of your equipment. Let us sign you up for one of our scheduled maintenance programs, so we can become your partner in maintaining your equipment according to the manufacturer´s recommendations. We´ll provide you with a planned maintenance schedule that covers the life of your equipment. On the day we´re scheduled to visit, we´ll call you to let you know we´re on our way. When we arrive, we´ll thoroughly check each system in every appliance covered by the agreement, using our comprehensive systems checklist as our guide. We´ll assess potential problem areas and make recommendations on how to address them. We´ll enter everything into our computerized database, so it becomes part of your company´s history at Airplus Refrigeration, Inc.. We´ll provide you with a computer-generated checklist that shows what we´ve done and what we´re recommending.
As a valued Airplus Refrigeration, Inc. customer, you´ll find that scheduled maintenance pays for itself in:
Airplus Refrigeration, Inc. also provides repair services for the following brands of commercial refrigeration manufacturer's: