Refrigeration Manufacturer
For more than 40 years, Airplus Refrigeration, Inc. has been respected throughout the industry for its leadership in delivering the highest level of customer service. We take great pride in our national account customer base and we're factory authorized for most major brands and manufacturers.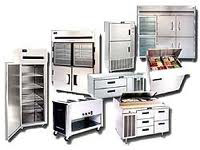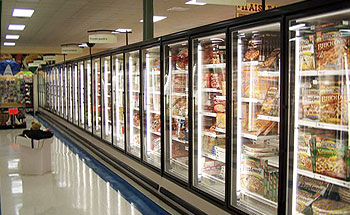 As you contemplate a decision to do business with a firm like Airplus Refrigeration, we recognize that you need valid and compelling reasons to entrust us with the important responsibilities for which you are accountable. Our technical strengths, our commitment to quality and safety, our genuine desire to provide exceptional value, and most importantly our unique ability to derive at solutions to your most complex problems are such reasons.
A fully computerized service office manned by dedicated staff ready to assist with any problems that you may encounter and trained to correctly assess how to best deal with your specific problem.
A large team of fully-certified engineers, all of whom have been trained in the safe handling and disposal of CFCs.
A modern fleet of fully stocked service vehicles in constant contact with the service office via Teletrac Dispatch, enabling us to respond quickly to your call.
A 24 hour emergency call out service available every day of the year.
Service and maintenance contracts providing both proactive care to keep equipment in good working order, and full service coverage for breakdowns. Such contracts minimize costs due to unexpected breakdowns and thus assist in budgeting.
At Airplus Refrigeration we specialize in providing sales and maintenance to Southern California's growing restaurant industry. Our goal is to be the finest Commercial HVACR company.
Air Conditioning and Heating System(s) – Design and Installation
24 Hour Emergency Refrigeration, Air Conditioning and Heating Repairs
Scheduled Maintenance Contracts
Commercial Refrigeration Repair and Installation
Ice Machines (All Brands)
Walk-In Cooler and Freezer Service and Installation
Sheet Metal Fabrication
Air Conditioning Related Electrical Repairs
Air Purification Services
Air Humidification and De-Humidification
Energy Management Systems
AQMD Compliance Repairs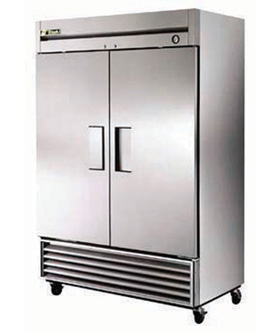 We have technicians that are trained in all the areas listed above. Also, with the current changes in our industry, these technicians are receiving constant training in the latest technologies. Airplus Refrigeration has also made a substantial investment in service equipment and replacement parts. This allows our technicians to make repairs in a prompt, timely and professional manner.
We pride our selfs on being the industry leader as a Certified Factory Authorized Service Agent for many of the top brands of commercial refrigeration equipment and ice makers. If you are in need of factory authorized service for warranty or non-warranty, Airplus Refrigeration, Inc. can help you solve your refrigeration and ice problems quickly and efficiently.
Airplus Refrigeration, Inc. also provides repair services for the following brands of commercial refrigeration manufacturer's: