Undoubtedly, commercial refrigeration is crucial for most businesses. It's vital to keep your refrigerators up and running to ensure your business runs smoothly. That's why it's essential to invest in regular commercial refrigeration maintenance as this can prolong the lifespan of your system, ensuring you don't spend more on pricey replacements.
Without further ado, let's explore some commercial refrigeration maintenance tips.
Clean the Interior and Exterior Regularly
If you want to maintain your commercial refrigeration, you need to clean it thoroughly once or twice a week. Before cleaning your refrigeration system, ensure you store its contents in a temporary cooler. You can use a soft brush with water and soap to clean the shelves thoroughly. Moreover, soak the shelves and other removable items in soap and water to get rid of any stains or spills.
After cleaning the interior, tend to its exterior too. Make sure you use the right cleaning detergents on your refrigeration's exterior. Moreover, avoid using harsh cleaners such as abrasive sponges or scrubs. It's best to use a soft brush for the surface.
Clean the Condenser Coil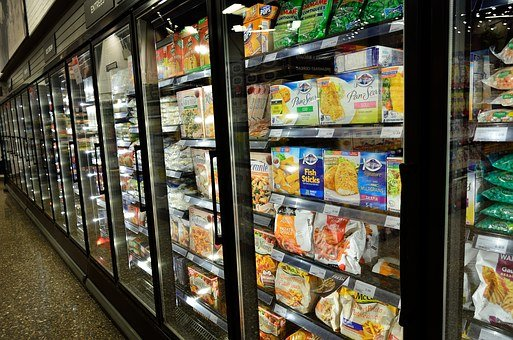 If you want to keep your commercial refrigeration system well-maintained, you need to clean much more than just the unit's interior and exterior. You'll also need to pay attention to the refrigeration condenser coil. Experts suggest cleaning the condenser coil after every three months.
Moreover, most manufacturer manuals offer cleaning tips to make the process a breeze. This is crucial since dirty coils make it tough to keep the temperature cool enough, eventually leading to overheating and malfunctioning.
Before you clean the condenser coil, make sure you switch the unit off for safety reasons. The coil is right near the condenser, so use a soft-bristled brush to clean the dirt and other particles.
Don't Forget About the Evaporator Coil!
The evaporator coil is a crucial component for commercial refrigerators. This component is situated near the evaporator fan and absorbs the passing heat to keep the unit's interior cool. So, make sure you keep the entire coil area spick and span regularly. Moreover, refrain from crowding the interior with too much content. This is because it can block the vent airflow, leading to coil freeze causing water leaks.
Keep the Air Filters Clean
Grease and dirt particles can clog your commercial refrigeration's air filters. Unfortunately, the excess buildup can restrict proper air ventilation, which can affect its functioning. That's why it's essential to keep the air filters clean. Make sure you get rid of any dirt or dust when cleaning the filters. You can do so with a vacuum, and you can also utilize a degreasing mixture to get rid of thick grease.
Get Quality Commercial Refrigeration Maintenance in Los Angeles With Us!
Are you looking for quality commercial refrigeration maintenance in Los Angeles? Say no more! Head over to Airplus Refrigeration, Inc., right away!
Airplus Refrigeration, Inc. is a full-service refrigeration specialist offering commercial refrigeration maintenance, refrigeration repair service, and more in Los Angeles. Our maintenance services include a thorough sweep of your equipment, replacing damaged equipment while evaluating if retrofit maintenance is required.
Contact them for commercial refrigeration maintenance right here in Los Angeles.