When thinking about wine cellars, most  of us picture dark wood interiors, rows of bottles, and dimly-lit hallways. However, residential wine cellars are all about preserving wine while keeping the wine cellar as aesthetically pleasing as possible.
Truth be told: wine cellars say a lot about you, which is why nailing the design is a must.
Calling out to wine enthusiasts: this guide will list designing tips to ensure your residential wine cellar installation in LA stands out and adds to your home's appeal.
Pick the Right Location
The key to bringing the perfect wine cellar design to life is choosing the right location. Fortunately, our experts can easily turn any room into the perfect wine cellar, but before that, you need to settle on a location.
The key factors to consider when deciding on a site are the room's layout, your cellar's design, and temperature and humidity controls. Considering these elements will ensure you have a functional wine cellar.
If you're still confused, our experts are here to guide you.
Think Smart Storage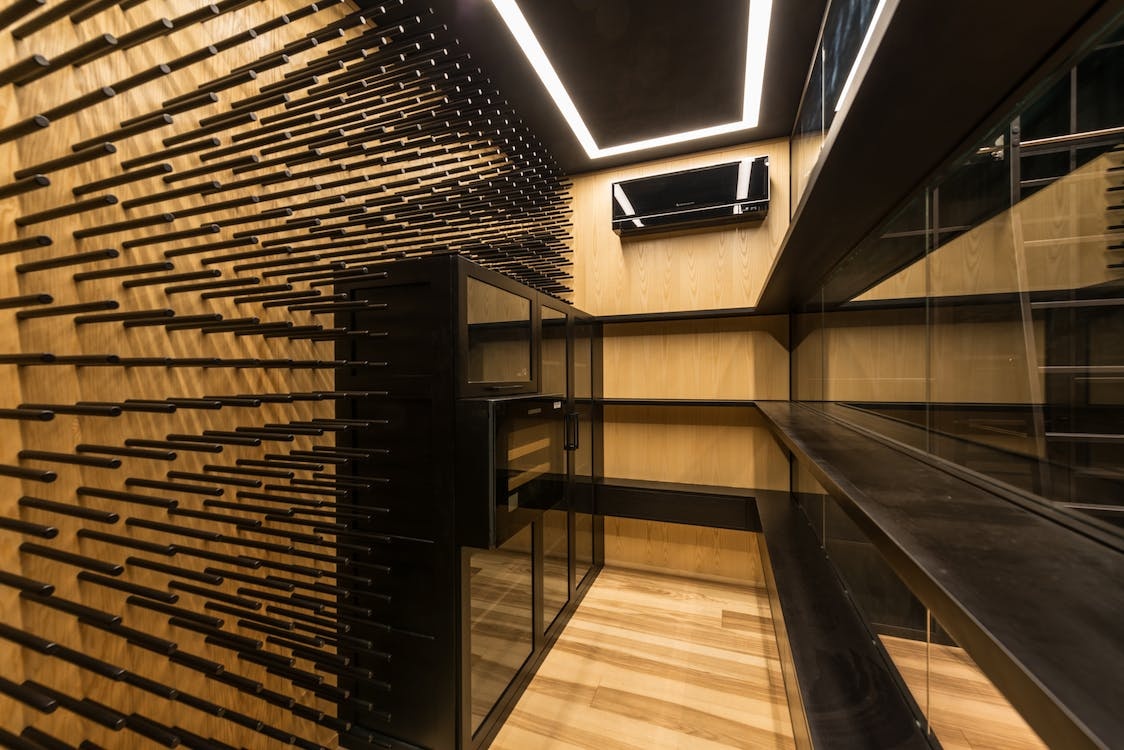 Since you're installing a wine cellar to preserve your wine collection, it's vital to figure out the storage while designing. Usually, people stick to the same old storage techniques, like adding racks, shelves, and other storage units in the most obvious place.
A brilliant design technique is to make the most of your space. While designing your wine cellar, try to utilize all the space strategically without making it look crammed up.
Leave Room for Expansion
The one designing mistake most people make is leaving no room for expansion. You'll probably understand this better as a wine enthusiast: you'll never have enough wine bottles; your collection will keep growing.
And when that happens, altering your wine cellar to accommodate your collection can get challenging if you have limited space. Therefore, it's crucial to tackle such problems in the designing phase; ask the professionals to leave room for any changes or extensions.
Get Professional Residential Wine Cellar Service
An essential tip for designing your dream wine cellar is to work with a professional residential wine cellar service. Sometimes you can have a spot-on design, but things don't work out well if you're working with inexperienced people.
That's why hiring an expert residential wine cellar service is crucial. Doing so will ensure every nook of your wine cellar screams perfection. So, do your due diligence when searching for a residential wine cellar service to design and install your wine cellar.
Struggling to find an experienced and trusted residential wine cellar service? Trust Airplus Refrigeration, Inc.
At Airplus Refrigeration, Inc., we're a factory-authorized service agent offering HVACR services in Los Angeles. Our services include commercial refrigeration services, commercial ice machine repairs and installation, and rentals in LA.
Besides that, we specialize in residential wine cellar installation in LA, offering exceptional residential wine cellar services for our clients.
Contact us for more information.