As the summer season approaches fast, businesses like restaurants, bars, and pubs are looking for ways to ensure their customers stay cool and refreshed. One of the best ways to cater to customers in the hot summer months is to serve them ice-cold, chilled drinks to freshen them up. However, for that, you need to have a constant supply of ice.
Buying an ice machine is not affordable for every business, which is why renting an ice machine in summer is one of the best options. If you're confused about renting an ice machine this summer, here are some reasons why it's a smart choice.
1. Continuous Ice Supply
By renting a commercial ice machine, you can guarantee to have enough ice to keep your customers cool, even during scorching hot days. Commercial ice machines produce ice at a faster rate and in larger quantities compared to standard ice makers or refrigerators. Renting an ice machine ensures you don't run out of ice when you need it the most.
2. Reduced Expenses
The initial costs associated with purchasing a commercial ice machine are considerably high in the market, with prices reaching thousands of dollars. Paying this amount upfront may not be possible for certain businesses, especially when additional equipment, such as a bin or dispenser, is required. A budget-friendly alternative is to rent an ice machine, as the initial cost is significantly lower than buying one.
Renting an ice machine often proves more cost-effective compared to purchasing large bags of ice from stores every time there's a need. This approach is particularly economical for businesses that require a substantial and readily available ice supply.
3. Easy Maintenance
Modern commercial ice machines are designed with user-friendly controls and durable components, making them easy to operate and maintain. Additionally, there's no need to worry about ice wastage, as any leftover ice can be bagged and preserved for later use. This hassle-free maintenance ensures that businesses can focus on their core operations without unnecessary delays and inconveniences.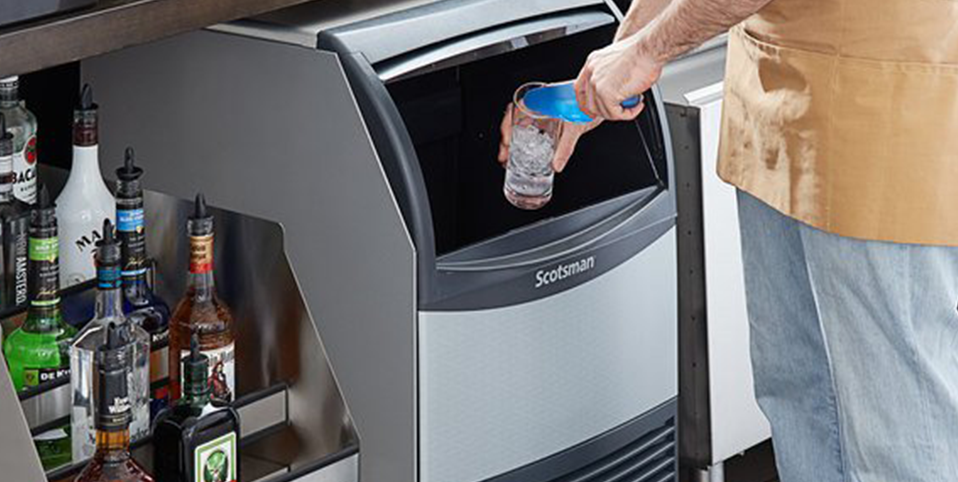 If you're looking for a trusted commercial ice machine rental in Los Angeles, Airplus Refrigeration can help you.
We are a trusted ice machine rental company based in Los Angeles and offer ice machines on rent. We also offer ice machine installation and repair services. Apart from that, we offer commercial refrigeration repair, commercial air conditioning repairs, and walk-in cooler repairs.
Reach out to us now for further details.