A more energy efficient system will have lower running costs, and save you money on energy.
When you are looking to replace your heating or air conditioning system in Southern California, one of the biggest benefits is the improved energy efficiency you can expect from modern systems. It means: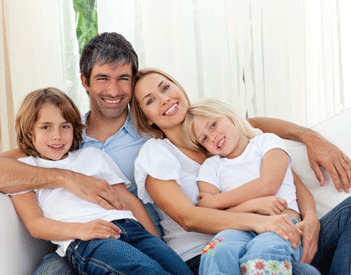 A more energy efficient system will have lower running costs, and save you money on energy.
2. MORE ENVIRONMENTALLY-FRIENDLY:
Since electricity-generation often creates considerable carbon dioxide emission and pollution, lower energy usage can benefit the environment.
In an effort to persuade more homes and families to install energy efficient heating and cooling, the Federal Government offers a variety of tax credits for complying equipment and installations. In some cases it may mean a tax credit of $300 for your installation.
There are several factors that are all critical to optimizing the energy savings from your new system:
1. THE NEW SYSTEM'S EFFICIENCY:
Obviously different systems offer different levels of energy efficiency. The 'Energy Star' rating can help you compare different systems, or for professional advice speak with Airplus Refrigeration Inc.
2. CORRECTLY RATED FOR YOUR COMMERCIAL BUSINESS:
It is not going to matter how efficient the system if it is the wrong system for your commercial business, not to mention that it will not heat or cool properly. Undersized systems will struggle to cope with demand, oversized systems will cycle on and off creating temperature fluctuations, higher energy loads starting up unnecessarily, and less than optimal humidity. As the US Energy Protection Agency recommends: "Your new heating and cooling system should be a custom fit for your commercial business. Sizing and a handful of other installation practices can dramatically affect how well your new equipment will deliver comfort and savings."
Correctly rating the system for your home's unique heat loss in winter and heat gain in summer are one of those most critical services provided by Airplus Refrigeration, Inc.If you do only one thing when looking for a new heating or air conditioning system for your home, make sure that it is professionally rated.Airplus Refrigeration, Inc uses and conducts an extensive home survey and questionnaire about your typical usage and then use computer modeling to assess your heating and cooling requirements, taking into account the layout and airflow in your home. You can arrange to have your commercial business rated BEFORE you have to make any decisions about choosing a heating or air conditioning system – indeed it's a vital consideration in choosing the right system for you.
Again, as the US Energy Protection Agency says "when buying new equipment, it is important to get a quality installation. Make sure you get a contractor who can do the job right." It isn't enough to get the right system, it needs to be installed properly too. Airplus Refrigeration, Inc are the astute choice for your heating and air conditioning installation – not only do you get a 100% satisfaction guarantee, but you can also read about our quality workmanship, reputation for installing great systems and unsurpassed level of service from other delighted customers here.
To ask about how improved energy efficiency could lower your energy costs, or about heating or air conditioning installations for your home, call Airplus Refrigeration, Inc today on 818 340-3644.